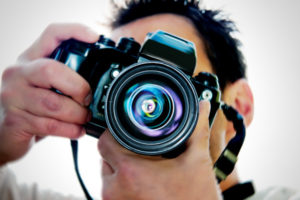 Are you looking for top camera recommendations for travel? Trying to find the best camera to take with you can be difficult. There are many functions that should be available in order to optimally video record! Some functions include fast captaining, quick focusing, high-quality light and contrast shooting and speedy shutters. This may leave you spinning with confusion when surfing through the sea of advertised cameras. Well, you can rest assured that once you are finished reading, you will narrow your selection down to the traveling camera recommendations discussed.
These chosen cameras are the top four camera recommendations for travel because they give top-notch features that support clear and favorable video recording wherever you go. Like all products, they do have an occasional drawback but the easy thing about it is that they can be overseen with simple fix actions. Take a look at the following camera recommendations for travel!
4 Top Camera Recommendations for Travel
SONY RX 100V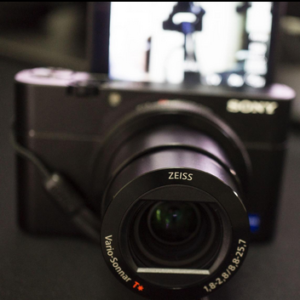 The number one reason why you would want to consider this recommendation for a traveling camera is that it takes the number one spot for a few essential characteristics.
World's fastest hybrid AF system
World's fastest continuous shooting speed with AF/AE tracking
World's most AF points for a compact camera (315)
This camera can quickly lock focus which is terrific for trying to catch fast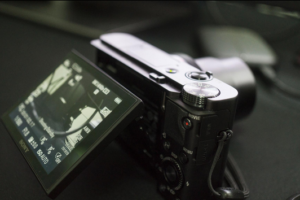 moments during travel like waterfalls, animal movements and more. Likewise, accuracy is also complimented to the fast speed which helps shoot subjects that quickly move in unpredictable directions. A special optics coating reduces glare that commonly happens when focusing in bright light. Finally, the camera's travel design is conveniently pocket-sized. That battery life is not the best but you can take it out when not in use to save power. View prices HERE
Canon G7 X Mark ii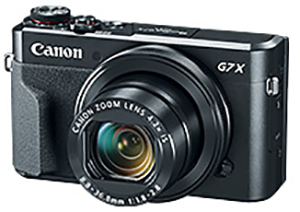 If you travel for blogging purposes, you will love that this recommended traveling camera is not only equipped with full HD capability but it also has built-in Wi-Fi and in-camera RAW conversion so you can effortlessly share captured images and videos. Take a look at some additional features.
New DIGIC 7 Image Processor for exceptional image quality delivery in low light
Battery IS-equipped lens
Unrestricted high shutter speeds from High-Sensitivity CMOS sensor
9-blade iris diaphragm helps to defocus backgrounds with nearby shapes
RAW mode / JPEG mode high-speed continuous shooting with impressive high-resolution images
Like the fist recommendation, the Canon G7 X Mark ii's battery is not capable of supporting what it can do for long periods and is drained quickly; so you should have an extra one ready-to-go.
Canon Eos M5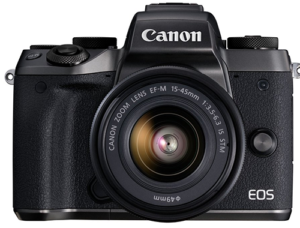 Another camera recommended for traveling is the Canon Eos M5. You can quickly adjust settings which can save precious time when attempting to quickly video record on the go. If you change your battery settings to Eco and set to night-like mode, your battery can last a long time out in the field, essential for long video recording sessions.
Quickly and precisely shoot videos with Dual Pixel CMOS AF that is both fast and smooth
Near instantaneous AF speed for high-quality light and contrast control
Customizable buttons for your convenience of easily accessing favorite features
You should know that there is the possibly of a small fog when you focus the camera on an APS-C sensor. This can be corrected if you incorporate a hood with other party adapters. Take time to check out the lowest price HERE and enjoy an amazing travel accessory!
Canon 1dx Mark ii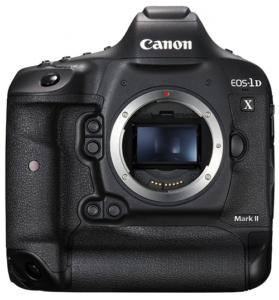 This dependable camera recommended for travel completes the list of top camera recommendations for travel. The AF system can record videos fast without compromising smooth and striking detail, essential for when the video's subject is moving quickly. The camera's performance is enhanced with a Dual DIGIC 6+ Image processor that converts light into top-quality videos.
EOS Intelligent tracking makes tracking video subjects quick and precise
Improved 61-point AF system generates clean, sharp images in a timely matter without restriction to certain lightening
Slow motion can be captured in HD for slow action videos
The video AF will track whatever is moving in the foreground which may not be what you want every time. What you could do is tap semi-continuously when your video's subject is moving to help keep the focus where you want it.
Your Traveling Companion
Trying to find the best cameras recommended for traveling is not always easy. There is a lot to consider! However, taking these camera recommendations for travel will help you find the perfect camera you need for video recording while you travel!