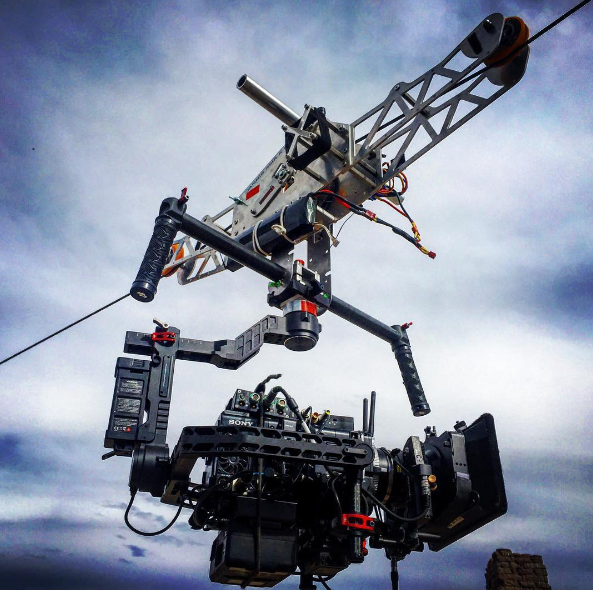 Whether you're making a film or a short video, a quality production is something you will most likely be looking to produce, and there are a number of things needed for that, such as a good camera, the right microphones to capture sound, editing software, and much more. One item that cannot be overlooked, and one which the amateur often does, is a camera stabilizer.
So what is a camera stabilizer?
There are two good ways to answer this question; the first would be to detail the exact functions generally found in a camera stabilizer and the second is to illustrate that with a brief review of what I feel are three great examples.
To start off, the following is a list of functions you can find in different camera stabilizers:
Camera Support: The main function of a camera stabilizer is to hold cameras, of varying sizes, in order to ensure smooth and steady recording.
Balance: When loading a camera onto a thin pole, which is how most camera stabilizers are designed, you need something to adjust the balance, so that it doesn't tip over.
Shock Absorber: Most camera stabilizers take measures to ensure that the stability of your recording is not rattled by any bumps.
Lightweight and Convenient: The designs of camera stabilizers are meant to make it easier for whoever is recording, that is why their rigid structure is also light and equipped with certain measures to ensure comfort.
The list above should more or less give you an idea of what camera stabilizers do, which is to mainly help record steady images even while moving, but it would be also helpful to illustrate by giving you three examples of camera stabilizers I think are great:
Ikan MS1 Beholder Gimbal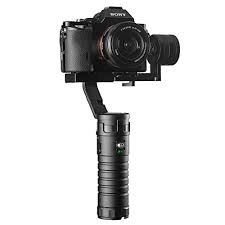 This one rather simply illustrates what a camera stabilizer is, which is appropriate, as the whole idea behind the invention is to make things simple. The Ikan MS1 can hold cameras weighing under 2ibs, making it rather convenient for smaller cameras. Its lightweight aluminum has a control stick which allows you to use the motors to change the angle of the camera.
It can be hard to hold a camera still, especially a mirrorless one and the Ikan MS1 helps you do just that without feeling the strain. It also comes with a USB power supply to charge your recording device.
Autopilot DSLR Video Camera Stabilizer by ProArm USA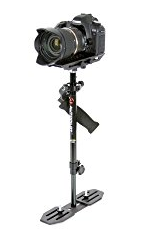 This is perhaps the most complete and simple camera stabilizer, featuring all of what you need from one without getting excess features, such as a vest. For anyone looking to try out a camera stabilizer to find out what it is, with the prospects of needing to advance to more sophisticated types, this is a great start.
The Autopilot DSLR comes with a holder that supports devices weighing up to 6ibs, an absorber in the form of precision bearing gimbal, adjustability to allow you to fix an angle that would otherwise be awkward if you had to hold the camera in your bare hands, and lightweight aluminum to top it all off.
KumbaCam 3 Axis Smartphone Stabilizer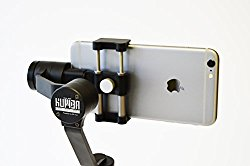 This one makes my list because it shows the importance of camera stabilizers for specific devices. A lot of smartphones today are more than adequate to record with, and since none of the more standard stabilizers have holders for smartphones, it was only appropriate one be designed.

The KumbaCam 3 holds smartphones with a firm grip, allowing you to position them however needed, whether on a fixed location or on the go. It's lightweight, has balances to keep from tipping over, and a USB charger. There is nothing easier than making a shaky video recording with a smartphone, but the KumbaCam 3 eliminates that problem with its 3 axis gimbal design.
Conclusion
Having explained what a camera stabilizer is by detailing the basic functions and suggesting three different camera stabilizers, you should be able to appreciate its value and be able to make informed decisions when buying one.
Happy recording!