The best cameras for traveling isn't just a selection of the best cameras that one can buy. One needs to consider a number of factors for this. You need to have to look at the weight and bulk of the camera. Of course without compromising on the quality of images that it can make. Every vacation is a collage of stills and videos. These days simple full HD is no longer acceptable. With 4K TVs becoming more and more common we need the ability to shoot native UHD / 4K videos as well. There are more reasons. Let's consider the major ones and find out the best cameras for traveling.
1. Panasonic Lumix GH5 – the winner of best cameras for traveling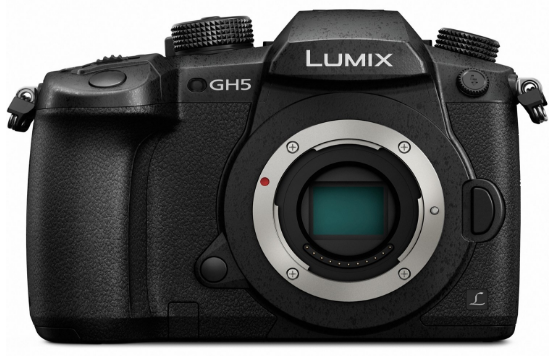 Pros
Tough magnesium alloy construction

Internal 4K shooting capability with 4:2:2 detail

High frame rate of 60 fps shooting 4K

Full HDMI output and clean output with an external recorder at higher bit rate

5-axis still and video dual image stabilization

Depth from DeFocus technology
Cons
Auto-focusing, especially in video mode, is not as smooth and accurate as I would have loved.
Details
The Panasonic Lumix GH5 wins the title of the best cameras for traveling. It has everything you need to shoot great videos and stills on your vacation. Powered by a 20.3 megapixel digital Live MOS sensor and a Venus Engine image processor the Lumix GH5 is a formidable camera in every sense.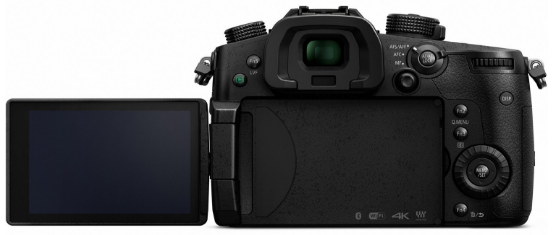 The best bits of this upgraded camera definitely revolves around its video capabilities. The Lumix GH5 is capable of shooting internal 4K at 30p and with 10-bit 4:2:2 detailing. The 4K video mode uses the entire sensor without any cropping. Thus, the footage oversamples based on the 20 megapixel sensor. This is great for toning down on the possibility of moiré and false colors.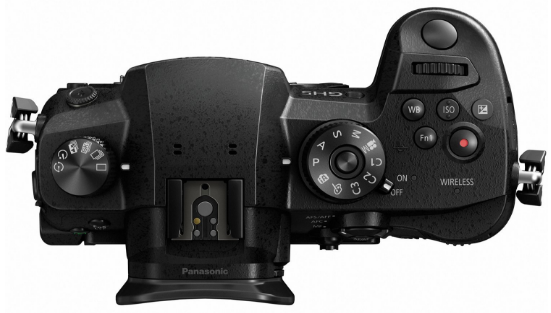 Though predominantly a video shooter, it has impressive still shooting features as well. The Lumix GH5 has a 9 fps continuous shooting speed with continuous autofocusing. Another feature of the camera is the 5-axis in-body image stabilization system which now comes with Dual I.S. support. This hybrid image stabilization comes in handy when shooting both videos and stills and is particularly effective when shooting in low light.
The GH5, hands down, is the best camera in this lot when you consider all round performance. It is not the best still camera around, but wins the race hands down as a formidable video camera. Still, one area where I would have liked something more is the video auto-focusing aspect. There is a bit of focus hunting especially in video mode. The 7D Mark II would be a better focusing camera for videos in that regard.
2. Sony Alpha a6300 Mirrorless Digital camera
Pros
Fast auto-focusing

11 fps continuous shooting speed

Weather sealed magnesium alloy body

Internal UHD 4K at 30 fps

Full HD video recording at 1080p 120 fps

4D Focus mechanism
Cons
Uses a crop of the sensor when shooting 4K.
Details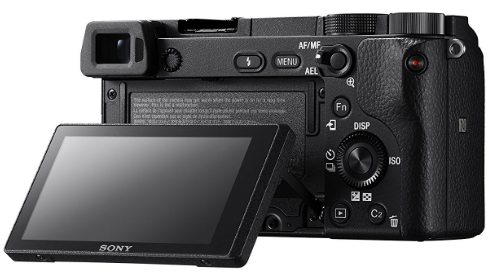 The Sony Alpha a6300 is a mirrorless interchangeable lens camera powered by a 242 megapixel APS-C EXMOR CMOS sensor. It is powered by a BIONZ X image processor. Together these two create a formidable system for shooting stills and videos in most lighting situations.
The Sony Alpha a6300 is one of the best cameras for traveling. Why? Because it combines the best of two worlds really. It is lightweight, shoots excellent images and UHD videos and gives you the advantage of changing lenses. The a6300 is an extremely capable of video shooter. It comes with internal UHD / 4K 30fps video capability as well as 1080p full HD videos at a phenomenal frame rate of 120 fps.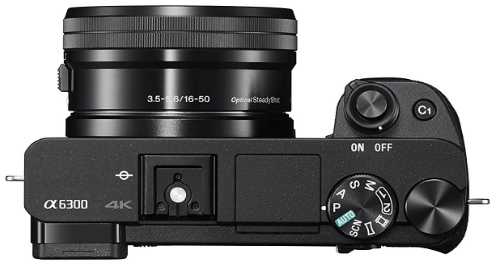 In addition to a higher resolution video and still capability, the camera comes with a host of other features. True to its billing as a great video camera you get S-Log3 Gamma and a Display Assist Function for video recording.
3. Sony

Alpha a7II Mirrorless Digital Camera
Pros
Full-frame mirrorless design

The first ever 5-axis in-body image stabilization mechanism for 35mm digital cameras

Hybrid auto-focusing mechanism that is 30% faster than the original A7

Weather resistant design crafted out of magnesium alloy

S-Log2 Gamma and full HD XAVC S video mode
Cons
Pricey

Burst speed is only 5 fps

Presence of optical

low pass

filter
Details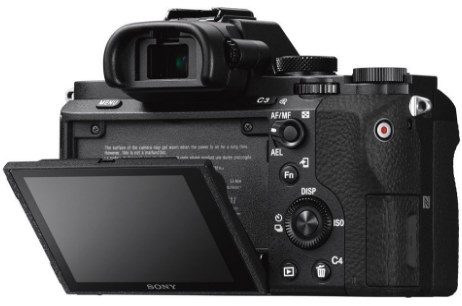 The greatest advantage of the Sony alpha a7II is that it is a full-frame design that is built on a smaller frame compared to a traditional DSLR. The high resolution 24.3 megapixel sensor produces enough details and promises excellent images on your travels. It is by far one the best cameras for travelling.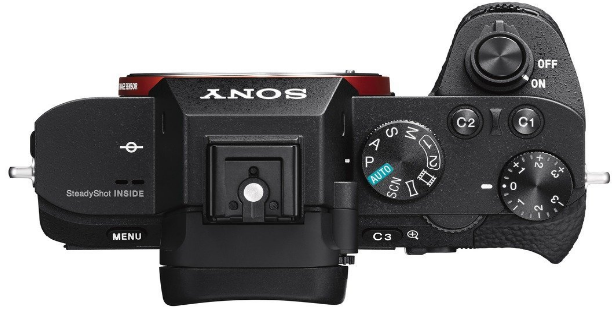 The large full-frame EXMOR CMOS sensor has a resolution of 24.3 megapixel. Add, to it the excellent BIONZ X image processor and you have in your hand a low light champion. However, the presence of an optical low pass filter means that you lose out on some of the image sharpness that you would get from higher end cameras like the Sony alpha A7 R.
Overall, this is a well-built camera with magnesium allow chassis and good weather resistant construction.
4. iPhone X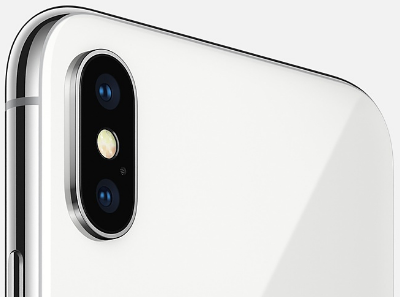 Pros
Lightest of all the

cameras / phones

in discussion here

Excellent high-resolution stills

Wide aperture rear and

front facing

cameras

4K video shooting mode with optical image stabilization

Time-lapse video mode with built-in stabilization
Cons
No option to change lenses. You have to be content with the lenses that have been provided.
Details
The iPhone X is the latest and greatest iPhone that has ever rolled out of an iPhone assembly line. In many ways, it has the best camera that you can get on a smartphone. These days, airline baggage restrictions, the troubles of traveling with a family, and the risks of traveling with expensive gear can be too much to handle. So much so that it can sap away the fun of traveling. A small portable, yet powerful camera gives you the confidence to travel light and yet never miss a moment. The new iPhone X fits that profile perfectly.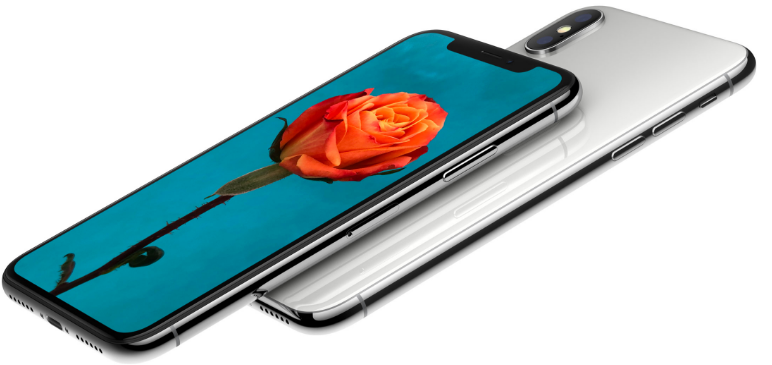 The iPhone X features twin 12 megapixel rear facing (primary cameras). One for wide angle and the other for telephoto purposes. Wide angle camera has an aperture of f/1.8 and the telephoto lens has a maximum aperture of f/2.4. It also has a front-facing 7 megapixel camera that comes with f/2.2 maximum aperture. Both the cameras are extremely capable when it comes to shooting stills. The front facing camera has been improved. It is now labeled as a TrueDepth camera and comes with Portrait Lighting and a dedicated Portrait Mode. Both cameras come with image stabilization.
Video capabilities on the rear camera is excellent as well. you can shoot excellent detailed 4K videos at a variable frame rate of 24 fps to all the way to 60 fps. You get continuous auto-focusing in video shooting mode as well. Optical image stabilization is available for the video mode as well.
5. Canon 7D Mark II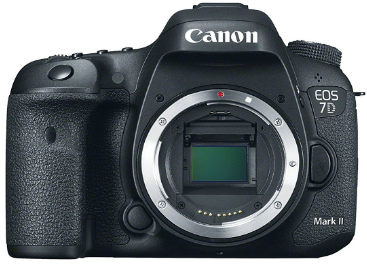 Pros
High continuous shooting speed of 10 fps

65 point all cross-type auto-focusing mechanism

Comes with Canon's dual-pixel CMOS auto-focusing technology

Compatible with Canon's STM lenses

Weather resistant magnesium alloy construction
Cons
Lacks advanced movie shooting features like 4K and S-Log3 Gamma
Details
The 7D Mark II is an upgraded version of the original 7D that was received equally well by Canon users in particular and photographers in general. The greatest USP of the 7D Mark II is its fantastic burst speed (or continuous shooting speed) of 10 fps at full resolution. This is what makes the 7D Mark II one of the best when traveling and certainly one of the best when it comes to shooting wildlife and birds when on a safari.
But the impressive feature list of the 7D Mark II does not end here. The camera has Canon's dual pixel CMOS auto-focusing mechanism. This mechanism makes it compatible with all the new lenses that are powered by STM or Stepper Motor auto-focusing technology. This auto-focusing motor is ideally suitable for video shooting because of its smooth and accurate auto-focusing performance.
The AF system on the 7D Mark II is powered by a 65-point all cross-type phase detection mechanism that is extremely quick and extremely sensitive in most lighting conditions.
The 7D Mark II is capable of shooting full HD videos at a maximum of 60 fps along with movie-servo auto-focusing. But it lacks a few features that the other best cameras for traveling that we have discussed above have. This includes – the ability to record internal 4K / UHD, S-Log3 Gamma and the ability to output clean footages using a HDMI connection. But then again, you may not ever need them, unless you are a serious videographer and not just using your camera on vacations.