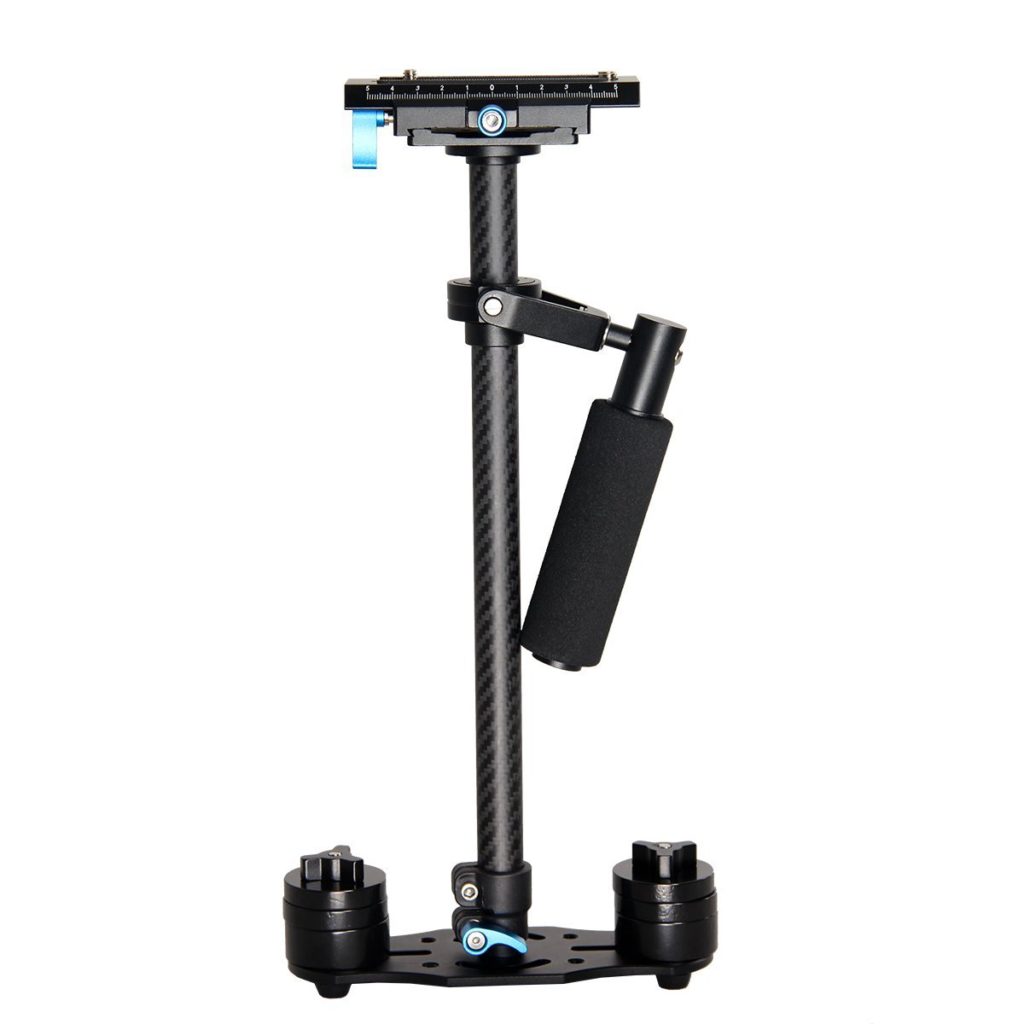 Do you ever scroll the web pages and wonder how on earth you would spend around 2 grand on a stabilizer for your 500-dollar camera? Sure, it's worth it at times. But it can also be overkill, for instance, if you record videos for fun or when you're just learning the ropes.
But is that the end of the world for you? Not really!
Enter Yelangu s60t camera stabilizer for DSLR cameras
Allow me to be upfront with you about some issues about the Yelangu s60t that can be found on amazon. First, this isn't the best-in-class camera stabilizer. If you're looking for Hollywood-like shots, you'll need to consider some other models that cost almost a hundred times higher than the s60t.
Secondly, Yelangu s60t dslr camera stabilizer could be your lifesaver if you are patient enough to learn how to tweak it to deliver the results you want (more about this later).
Yelangu S60T Camera Stabilizer Review
Yelangu s60t stabilizer specifics
Brand: Yelangu
Model: S60T
Material: Carbon Fiber
Stabilizer weight (less the weights): approx 2.79 pounds
Capacity range: 1-1.7 pounds
Number of weights included: 4 (varying sizes and weight)
Maximum length: 60 cm
Minimum length: 38.5
Ideal for: DSLRs and Camcorders
Compatibility: Most major brands Nikon, Sony, Panasonic, Fujifilm, and Canon, etc
Handle material: sponge
What's there to like about the S60T DSLR Stabilizer?
Comes fully assembled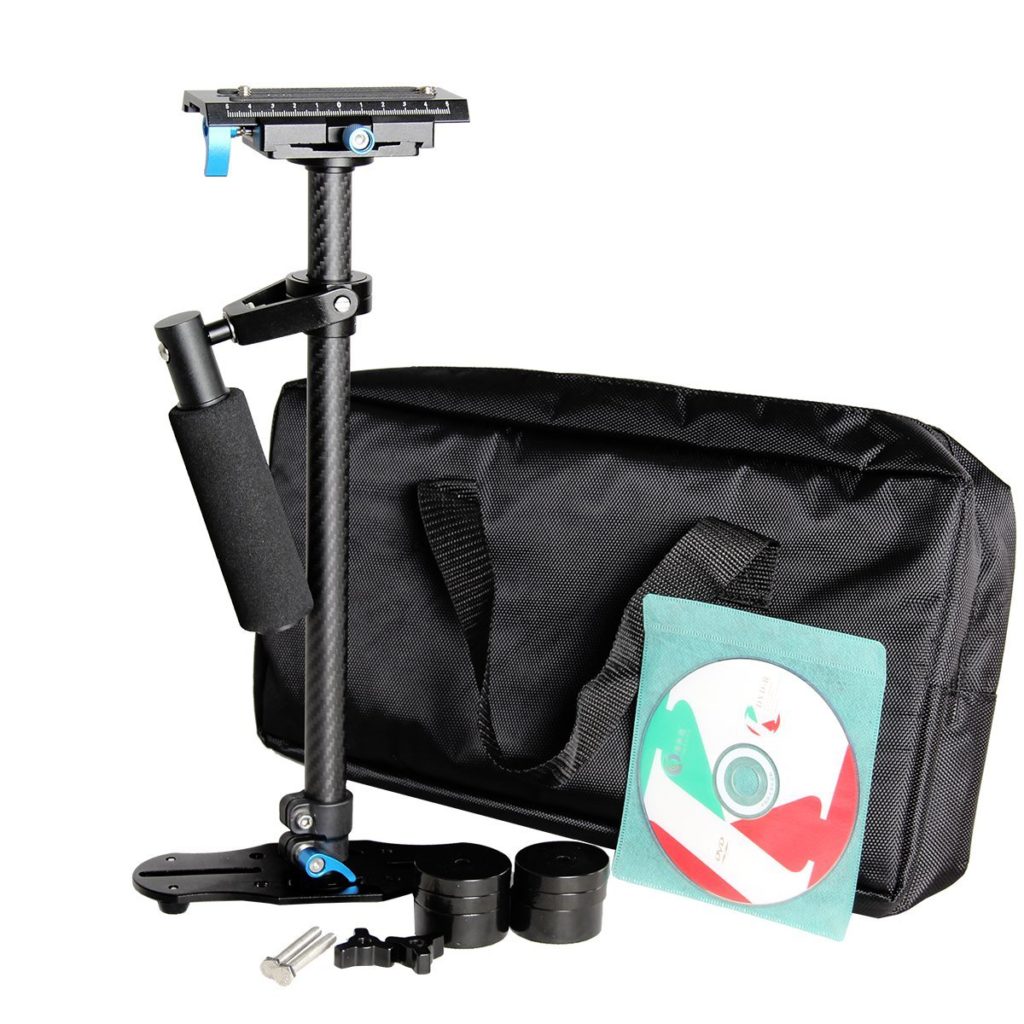 The S60T ships in a neatly configured foam lined box. After unboxing, I found this well-detailed packaging quite essential since the stabilizer itself has some plastic parts that could easily break if smashed against other parts.
The standard package has the stabilizer rig, and 2 extra weights. You also get a DVD with instructions that you'll REALLY want to follow if you don't know how to balance a stabilizer.
Just at a glance, anyone can tell that the Yelangu s60t is a quality stabilizer. This, in my opinion, makes it a worthwhile option for professional videographers and vloggers operating on a tight budget.
The good news with the Yelangu S60T is that it comes fully assembled right out of the box. This, again, is a bonus feature for anyone who doesn't fancy assembling things.
Has an irresistible design
I've told you that this is among the cheapest camera stabilizers, right? I'll also admit that it's also one of the best good-looking models that I've across.
The manufacturer claims that this stabilizer's arm is crafted from carbon fiber. While only an engineer

can prove this, I do like this camera's camera weight capacity (detailed information in the following sectons).
A little research about this material reveals that most engineers and designers approve carbon fiber because it's 5 times stronger than steel yet lighter than steel. That being said, I expect this stabilizer to last some years with some good care.
About weight, this isn't the most lightweight stabilizer in my kit. I always find myself going back to my old trustee Glidecam HD 1000 whenever I intend to shoot for longer periods.
The s60t has precisely machined parts ranging from the top plate to the last counterweight. I personally like the feel of the post in my hand. It has a moderate size that makes holding it and turning the camera easy and hassle-free.
On the same note, this post is telescopic. With the ability to collapse to 38.5 centimeters and telescope all the way to 60 centimeters, I find the S60T incredibly versatile for my shooting needs. This feature allows me to add some really good touches by shooting at both high and low angles.
It's nicely padded arm is a savior
This stabilizer's arm is also worth mentioning. The arm is the part that you hold the entire kit with. What I like most about it is its heavy padding. Do know that this stabilizer can be very heavy especially if you are using heavy cameras and lenses.
It's even worse if you'll be balancing the rig in your hands for quite some minutes. Regardless of your level of experience, your arm is bound to fatigue. If not controlled, this could be a source of video shakes which in return affects the video's quality.
That being said, you'll really appreciate a padded arm. Well, this isn't unique to Yelangu s60t- other stabilizers also have it. However, I find this stabilizer arm's width somewhat more comfortable than several other stabilizers that I have used before.
Here is the catch with this stabilizer!
Will the S60T support your camera?
Yelangu s60t is designed to support camcorders and DSLR camera kits with up to 6.5 pounds. In case you are new to camera stabilizers, this is hands down, the highest load limit for a stabilizer within this price range.
For comparison, Steadicam HD 1000 is around 5 times pricier than Yelangu s60t but can support utmost 2.5 pounds only. Do you see why I highly recommend the s60t?
What makes this weight capacity so important?
Nice question. You see, the problem with a stabilizer that can only support 2.5lbs is that you'll soon have to replace it with an advanced model as your camera and lens kit expands. In my case with HD 1000, for instance, it becomes obsolete whenever I intend to use some of my heavy cameras and lenses.
This feature alone should be enough to convince any starter on the fence about to purchase the s60t Yelangu camera. This stabilizer will be by your side as you upgrade to heavy camera bodies and lenses. In my opinion, this is a superb way of saving for high-end camera stabilizers rather than spending on a stabilizer for every new camera.
Slow down when balancing that camera
Balancing a camera on a stabilizer has always been the hardest part for most users. Being frank enough, it is not getting any easier with Yelangu s60t.
Don't worry though. This manufacturer has put in some lifesaving features that should make this process less daunting.
Let's start with the obvious.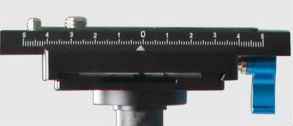 The s60t has a quick release plate that allows you to slide your camera onto the top plate easily. However simple it sounds, this is a KILLER feature when compared to other stabilizers where you have to unscrew some bolts before mounting your cam.
In addition to this, this stabilizer allows you to move the camera back and forth and side to side. This is yet another biggie feature that makes balancing the camera even much easier.
Moreover, the top plate has markings that allow you to make fine adjustments.
What change does the fine adjustment system add?
As we've seen, balancing your camera on this stabilizer can be quite tricky and time-consuming. So these measurements will help you remember where your camera lies with precision.
Always remember these few tips when mounting a DSLR camera on Yelangu s60t
Before balancing your camera on this stabilizer, you'll need to make sure that it's configured the way you intend to use it.
What I mean here is that you should mount your lenses beforehand and tweak them as you deem necessary. On the same, flip out the LCD display and tilt it as you desire- that is, if your camera offers these functions.
Remember to remove the lens cap too! Failure to do any of these seemingly small things might throw the entire rig out of balance just when you are about to get the ball rolling. You don't want this, do you?
Yelangu s60t camera stabilizer PROS
Why do I recommend this stabilizer?
It's affordable
It has a high weight load capacity (up to 3kgs)
High weight load capacity allows you use high-end accessories (external mics and lenses)
Its design makes balancing the camera a little bit easy
Heavily padded arm gives you a firm grip for prolonged recording needs
It's aesthetically pleasing
Cons
Hard to balance
As previous buyers confirm, it's way too hard to balance your camera on this thing especially if it's your first.
My advice though is to experiment more. Play around with the weights and the fine adjustment system till you hit the balance.
By the way, the length of the pole also has some effect on balance. Try using different lengths too. Importantly, don't assume the numerous free lessons on how to balance a stabilizer that YouTube has.
Plastic parts may break
This stabilizer also has some plastic parts that will break easily if the stabilizer isn't held properly during transport.
Final Verdict
s60t Test footage above
Would I recommend Yelangu s60t? Sure! The key selling point about Yelangu s60t stabilizer is its high weight capacity.  I find it so ideal for beginners as well as professional videographers on a tight budget.
Admittedly, it has a stiff learning curve. However, remember that this is always the case with most stabilizers. Its upside is that it hones your skills in readiness for complex camera stabilizers.
Yelangu DSLR camera stabilizer isn't the only option available though. There are other more affordable options on the market today. In case, you find stabilizing your camera on these models way too hard, you might also consider the c-shaped versions. Most of them are easy to master and won't cost you much either.