If I had a gun to your head, what would you go for: the Canon G5x or Sony RX100iv camera? You see, if you are from a photography background, you'll find these 2 pieces of technology quite irresistible and also a bit hard to choose one from the other.
Both of them are capable all-rounder cams that bring you some high-end DSLRs features but in a small footprint, photography-oriented body.
The G5x and the RX100iv share some similarities. There also exist several notable differences in key respects that may make either of them much more satisfying to some users and not to others.
So how do you pick the most ideal cam for your needs?  
To make it easier for you, let's first identify their full specs and strengths. Understanding these 2 areas will make it easier to choose one in respect to your needs.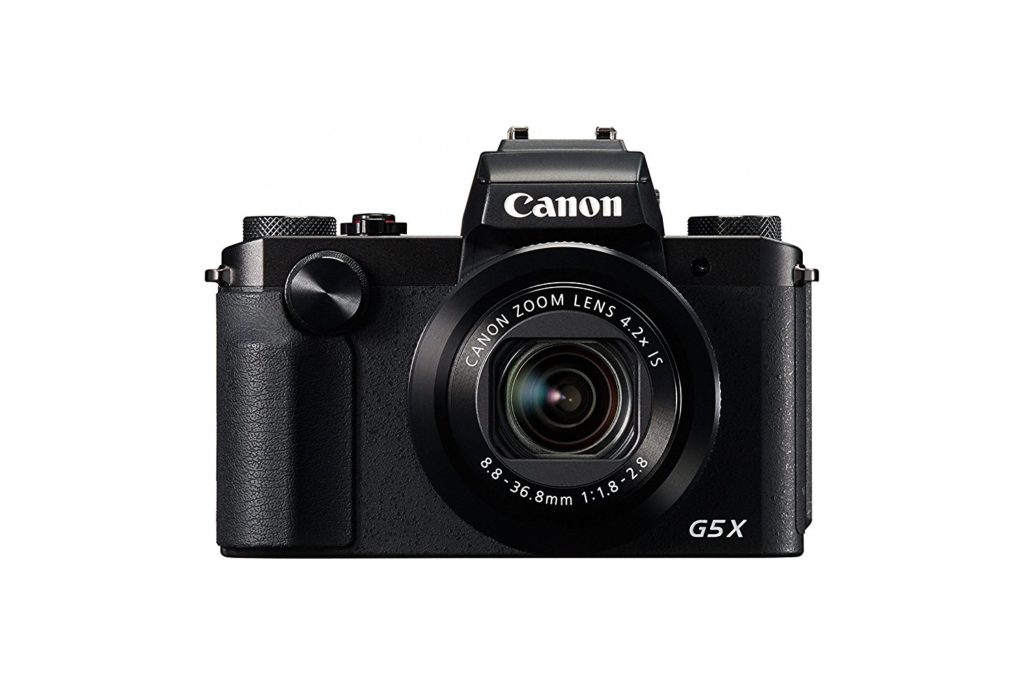 Canon G5X Specs
Camera dimensions: 4.4 x 3.0 x 1.7 in.
Weight: 13.3 oz
Resolution: 20.20 MP
Lens: 4.20x zoom
Sensor size: 1 inch (13.2mm by 8.8mm)'
Sensor type: CMOS
Max aperture: 1.8
Viewfinder: EVF/LCD
Shutter: 1/2000 – 30 seconds
Native ISO: 125 to 12800
Extended ISO: 125 to 12,800
Sensor photo detectors
Video File Format: MPEG
Image format: JPEG, RAW (CR2)
Connectivity: Wi-Fi and NFC
Sony RX100iv Camera Specs
Camera dimensions: 4.0 x 2.3 x 1.6 in
Camera weight: 10.4 oz
Max aperture: 1.8
Sensor type: stacked CMOS sensor
Sensor size: 1 inch
Resolution: 20.1MP
Optical Image stabilization
4k UHD video recording
1/3200 sec shutter speed
16fps continuous shooting
Dual recording tilting 3'' LCD
Wi-Fi with NFC
What are the common strengths between these 2 cameras?
They offer Wi-Fi and NFC connectivity for fast files transfers and sharing
Both of them support RAW images which is an impressive feature for better image quality
They have articulating screens. This makes it easy to take those tricky shots. You also get flexible shooting positions
Both of them have optical image stabilization
They also sport built-in a built-in flash that makes shooting in low-light conditions possible
Both of them boast Electronic Viewfinder for better image quality
They also have Face Detection Focus- this comes in handy when shooting portraits
They offer manual focusing modes. As such you can customize your shots
They offer 20MP maximum resolution for bigger images with great detailing
Here's the interesting bit!
Let's now get an overview of each of the 2 cameras
Canon G5X Review
At a glance, the G5X is a sweet camera geared towards both professional and amateur photographers. As some of its features reveal, this is more of an upgraded version of the previously released G7X. So, if you didn't have your hands on this model, perhaps this is your chance to get it in a more improved version.
So, what's there to like about the G5X?
One of the areas that the G7X was a huge let-down to most travel vloggers was the absence of a viewfinder. Yeah, this was so conspicuous of it since you had to take every shot at arm's length.
But that's where the G5X grabs the headlines today.
What I find so good with this camera is that the electronic viewfinder is placed in a traditional hump right over the lens. This is a step-up from the norm where other cams place it at one corner.
Admittedly, placing this EVF at this place makes the G5X somehow taller than most compacts. The advantage, however, is that the viewfinder is large and always ready whenever you lift your camera to the eye.
Its processor is a KILLER
I would also like to mention this camera's Digic 6 Processor.  This is Canon's latest proprietary processor that further boosts the quality of your stills and videos. Double this with the CMOS sensor and you get one of the best cameras for the job.
Canon G5X uses a 1.8- 2.8 aperture (size of the front of the lens). Does it matter? Sure! With such a good size, this aperture is able to absorb more light. This partnered with the 1'' CMOS sensor offers you astonishingly detailed images even in low light.
Sony RX100iv Review
The RX100iv is a successor to the RX100iii. As it's always the case with Sony, the new model has a huge improvement regarding shooting qualities.
Its sensor is its biggest story!
This camera inherits most of its features from the RX100iii including a clever pop-up Electronic Viewfinder.
The good news, though, is new Exmor RS stacked CMOS Sensor. For the uninitiated, this is a step-up from the Exmor R Sensor. The new sensor takes the processing speeds even higher by freeing more space around each pixel.
There's another interesting bit with the RX100iv. To keep the sensor at par with the increased data readout, Sony has included a DRAM memory at the back of the chip. This works by feeding the processor with the amount of data it can handle comfortably.
The increased data processing speeds explain why the RX100iv supports a myriad of features including reduced rolling shutter, faster continuous shooting (16fps), high frame rate video, 4k video capture, high frame rate slow-mo video mode, and dual record.
So, how do the Canon G5X and the Sony RX100iv compare?
Portability
As you can tell, from the above specs, these 2 cameras tick lots of boxes on most photographers' and vloggers' checklists. If you're in need of a good compact unit to use on-the-go, each of these fits the bill.
However, if size really matters to you, Sony RX100iv takes the lead measuring 102mm in length and only 41mm in width. For comparison, the G5X measures 112mm in length by 44mm. The G5X also has some added height to it. That is to say, the RX100iv is no longer pocketable.
Ergonomics
Now, this is where Canon G5X beats the RX100iv hands down. If you are fond of holding your camera in your hands for a better time of the day, you'll probably want a model designed just for that. This camera features a built-in grip for single hand operations. Again, it's weight also reminds of you the camera in your hand and also helps in minimizing shakes.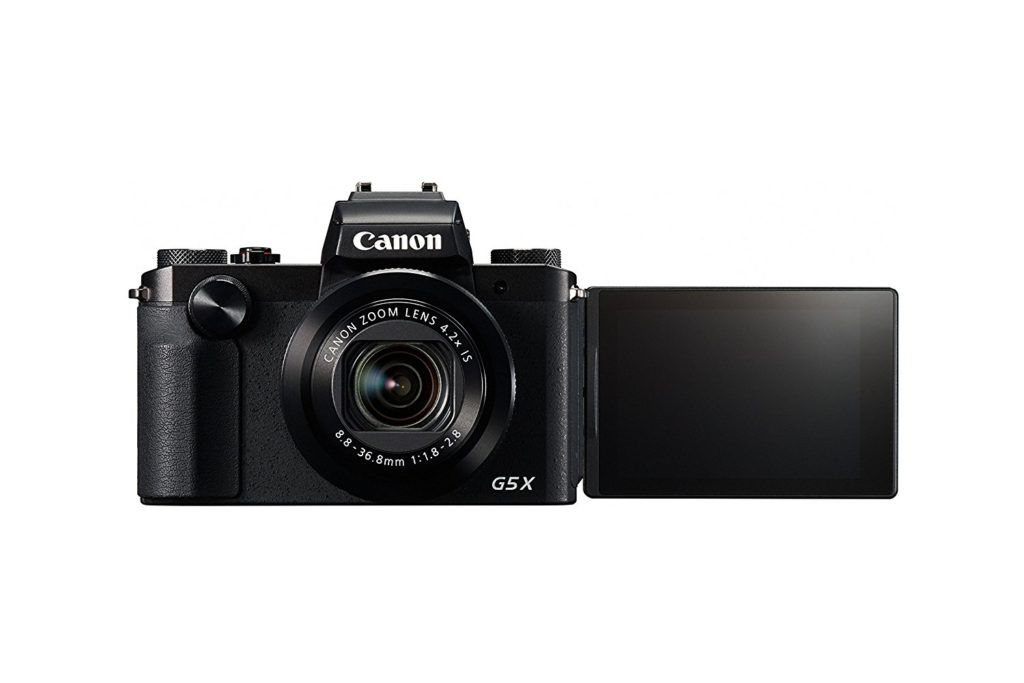 Flip-out LCD Panel
For the lovers of selfies, you'll be glad that these 2 cameras sport a side-mounted flip-out screen. What I love about the G5X, however, is that it not only tilts but also swivels. Moreover, it's touch sensitive. On the other hand, the RX100iv's screen doesn't swivel, and neither is it touch-sensitive.
That said, if you are migrating from a camera with a non-sensitive screen, you might want to test the waters with Canon G5X.
Are you looking for a compact camera to record videos with?
Speaking of recording movies, either of these cameras will do. However, for a vlogger looking for superior quality clips, Sony RX100iv will suffice. Why is it so?
You see, despite the G5X being a large camera, it does not offer 4k shooting capabilities. The highest it can offer is 1080p60. On the other hand, the RX100iv is capable of 4k video recording with uncompressed HDMI out.
How would you fancy an external flash?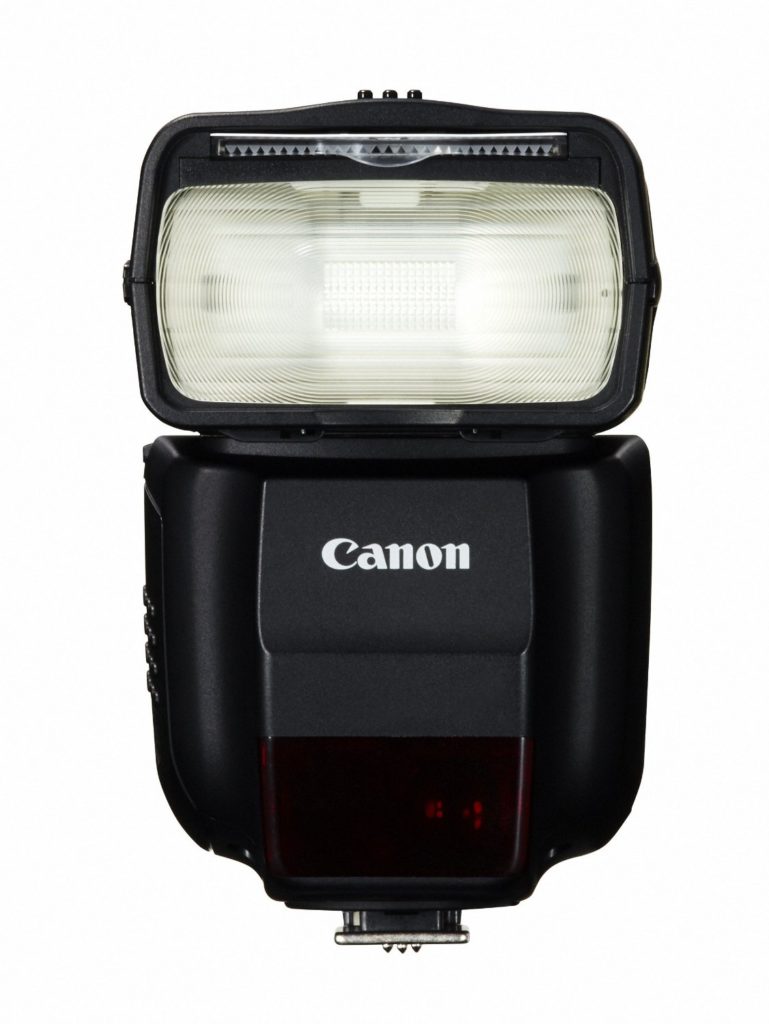 Now if you like adding some more light to your stills, the G5X is the guy to consider. This camera features a shoehorn that allows you to mount your Speedlite when conditions call for it.
Canon G5X
PROS
Favorable price
It's photographer-friendly
Has a shoehorn for external flash
Good OLED EVF
Incredibly detailed images especially RAW
Multi-angle touchscreen display
Good grips for comfortable handling
Good manual controls
2 powering options: USB and wall chargers
CONS
Does not capture videos at 4k
Low battery life: 210 shots
Not pocketable
31 autofocus points only
Soft corners at wide-angle
Sony RX100iv
PROS
4k videos
Improved burst speeds
High resolution
High frame rate videos
Cons
Pricey for a compact camera
Poor grip in comparison to G5X
No-swiveling screen
Low battery life: 280 shots
Final verdict: Editor's Choice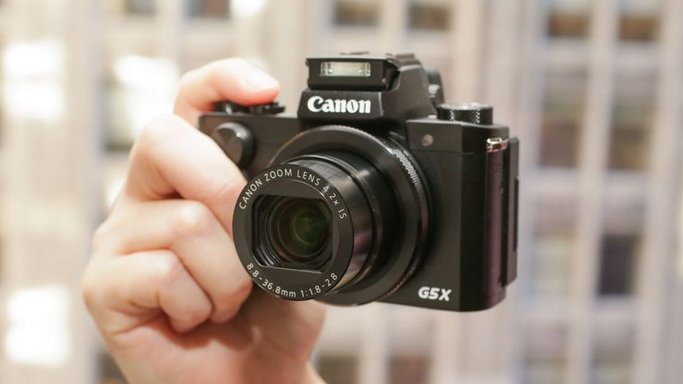 If I had the option of purchasing only one of these 2 cameras, Canon G5X would be my go-to guy. In my opinion, this camera has a good value to price ratio. It is versatile in that you can mount any speedlite of your choice on its shoehorn. I also find its fully articulated touch-sensitive LCD screen really worth the mention.
The G5X scores highly in terms of ergonomics and handling. So, while it's not pocketable, the additional inches and grams don't mean the end of the world for me.