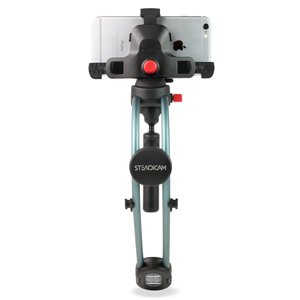 Smoothee's Steadicam really enhances an already amazing experience with the iPhone 6. As an amateur videographer (and someone of somewhat, ergm, limited means), I can't afford to have multiple devices for different purposes. What I need is an all-purpose device that will enable me to film, take photographs, and manage my day to day life. As I said, the iPhone 6 is perfect for this, but I soon discovered that my videos and home movies were shaky. The bottom line is that I wasn't getting the quality that I wanted. I decided to save my money for a few months and splurge on the Smoothee Steadicam. I want to talk about exactly why I feel that the Smoothee Steadicam is the best cheap Steadicam but first I want to talk about the Steadicam that I didn't end up buying: the Roxant Pro.
Roxant Pro: a Sturdy Product
I came close to purchasing this this piece of equipment. And if it weren't for an unexpected bonus at work, the Roxant Pro would have been my choice. From what I understand, it's an extremely well built piece of equipment that is quite easy to set up. There are numerous videos on Youtube that will show you how to set it up. Additionally, the company will give you support for the life of your product. So if you have any manufacturing issues, the company is willing to help you overcome that. It's compatible with cameras made by Gopro, Nikon, Cannon, Pentax and other makes weighing up to 2. 1 lbs. In this way, it seems to be a versatile product. What I liked the most about it is what it can do in tight spots: you can take it in crowds, on fishing boats or mountain biking with you if you so choose. Having said all of that, it isn't the Steadicam I ended up choosing and the following details exactly why.
Roxant Pro is Well-built albeit Somewhat Simplistic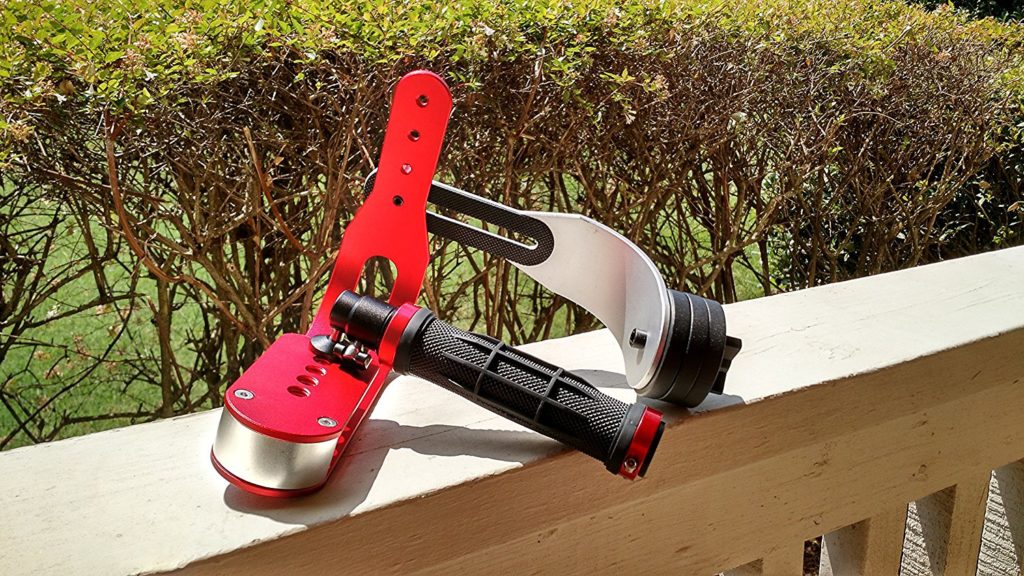 I want to make it clear: I think that the Roxant Pro is a good product. As I said, I was extremely close to purchasing it myself. The only thing about it that scared me off was the fact that its counterweight system isn't really ideal for shooting with cellphones. As I said, being able to shoot video with my iPhone 6 was a deciding factor for me. Having some technical savvy, I probably would have been able to figure it out. But if I can afford it, I'd rather spend my time shooting videos correctly the first time. Additionally, there have been reports of a faulty handle that comes unscrewed quite easily. This is not a deal breaker, especially since it's been reported that the company is willing to replace the handle free of charge, but I didn't want to risk it. All in all, it's a good product and an even better company, but I felt that there were options out there that suited my needs more appropriately.
Pros                                                                            Cons
– Sturdy product                                                         – Gimbal is too tight
– Compatible with cameras up to 2.1 lbs                     – Consumer must hand tighten other parts
– Really great in tight spots                                         – Isn't good for smartphone use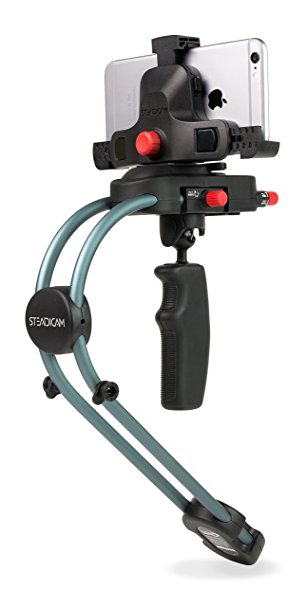 Smoothee's Steadicam is the Big Winner
The Steadicam I ended up purchasing was made specifically for the stabilization of smartphones. That was the deciding factor for me because I am somewhat limited in my camera options; the most switching I ever do is when I borrow my girlfriend's iPhone. I've been very pleased with my purchase so far. Smoothee's Steadicam, in combination with my iPhone 6, has really made a world of difference when I make videos. It has a quick release mount which enables you to swap cameras quickly if you need to and its size enables you to take it anywhere you can go. Not to mention the fact that it has helped me make some of the smoothest video I have ever taken. My friends and family are always impressed with the quality I am able to get when making home movies or filming at family functions. For me, the discussion ended here.
Smoothee's Steadicam:  A Great Product with Some Quirks
The above is not to say that this product isn't without any issues; there are positives and negatives to any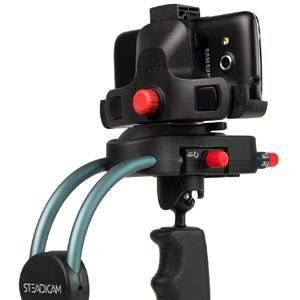 purchase. The Smoothee was made specifically for smartphones, but not all phones have the same dimensions. There are markings on the Steadicam that are supposed to indicate how you should set up your phone with this Steadicam but they are "one size fits all" markings which means you cannot follow them specifically. Additionally, getting this product to balance properly can be frustrating at first. For that reason, I would not recommend it to anyone who will be purchasing their very first Steadicam. This Steadicam has the same versatility as the Roxant Pro as far as where you have the ability to take it (I.E, anywhere) but at 3.4 lbs it can be a little difficult to carry for extended periods of time.
Pros                                                                                        Cons
– Compact, removable handle                                     – Somewhat heavy at 3.4lbs
– Quick release mount                                                 – A little difficult to calibrate
– Superb stabilization
-Perfect for smartphones
Conclusion
The Smoothee Steadicam is not for brand new videographers. Some knowledge of how stabilizers work with cameras and cellphones is needed in order to get the most out of what you've bought. However, if you've been working with stabilizers and cellphone cameras even for just a few months, I think that Smoothee's Steadicam is the way that you want to go. It really is amazing what we can accomplish with our cellphones these days. I'm working on editing a film now that will be a wedding present to my cousin and his new wife. Just a few months ago I would never have thought it would be possible for me to film their wedding; if you're going to film something like that you don't want to ruin it with subpar, shaky video. My recent purchase of Smoothee's Steadicam has really improved the quality of my product and it would be my suggestion to anyone who likes making movies with their phone.