As a vlogger, the best camera to shoot YouTube videos comes long before you start thinking about editing software, microphones, and camera stabilizers among other advanced video-making tools.
Video blogging (a.k.a vlogging) is a well-paying business if you can get the hold of it today. PewDiePie and Casey Neistat, for instance, command a following of over 54 million and eight million subscribers respectively.
They also rack up millions of dollars each year. To be precise, PewDiePie made a whopping $15 million in 2016 alone! There are speculations that his salary will soar even higher this year despite having lost some deals with media giants like Disney and YouTube a few months back.
While these YouTubers have flexible budgets that allow them to splash thousands of dollars on camera rigs, they have one thing in common: they started out small before advancing to the video cameras they are using today. PewDiePie, for instance, did not have a dedicated camera when starting what is now the biggest YouTube channel in the world. He solely relied on his PC and a webcam for his gigs.
He currently uses the $1600 Canon XA30 Professional Camcorder.
Likewise, you need not spend thousands to bring out the YouTube star in you. You could start small and invest in high-end gadgets down the road.
If you are operating on a shoestring budget, my guide on the best YouTube cameras for filmmaking on a budget might be of great help to you.
Overview of this article
This article aims at parading a few of the best cameras for YouTube that other renowned YouTubers have in their collection. I'll also be matching every camera with its most suitable handheld gimbal or stabilizer in case you'd like to give your videos a more professional touch.
Best cameras for YouTube videos 2018
Canon EOS 70D- Casey Neistat's go-to DLSR Camera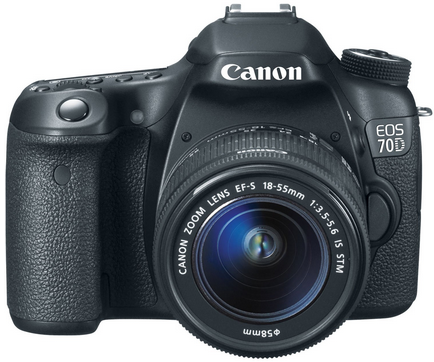 Our discussion of the best YouTube cameras starts with the Canon EOS 70D. DSLRs have for long been regarded as the gold standards in the world of vlogging and photography despite the entry of high-end mirrorless cameras.
At around 800 dollars on Amazon, the EOS 70D isn't the most expensive camera in Canon's line of DSLRs. But there must be a reason for Casey's claim that he can't vlog without this weapon. Let's have a deeper look at it.
Camera overview
The EOS 70D is not an all-new camera in Canon's DSLR series. It's more of a completely overhauled version of the EOS 60D. It also borrows a handful of the best bits from other Canons which make it impressively revolutionary.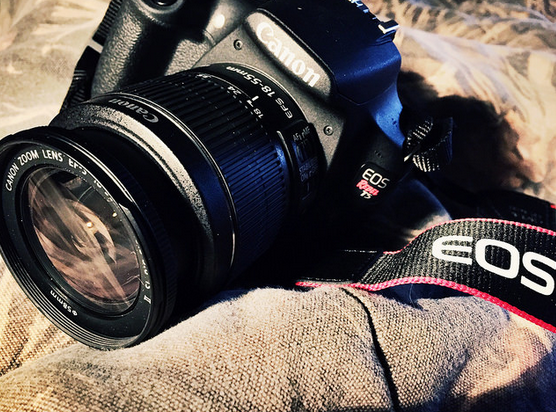 These include an autofocus sensor from the Canon EOS 7D and an articulated touch-sensitive screen from the Rebel T5i.
Performance
The EOS 70D camera delivers excellent performance from the word go. An impressive feature that travel vloggers might like is that it switches ON, focuses, and starts recording in around 4 seconds. On this note, this camera has an incredible facial autofocus which works just as great as what the overpriced EOS 80D offers.
Articulating touch screen
Casey swears by this DSLRs articulated screen. This is, in fact, one reason why he views the EOS 70D as the best camera for YouTube video clips. Its fully rotatable screen means that you can place the camera at any angle and turn the screen in any direction. Its touch-sensitive design makes it easy to maneuver the properties easily.
Digic 5+ Image processor
Designed for professional YouTube videos and stills, the EOS 70D is fitted with Canon's latest and arguably the best image processor, the Digic 5+. This processor does more than boosting its processing speeds. It also offers you the freedom of shooting at high ISO rates of up to 12800 with low noise.
Overall, the Canon EOS 70D is a highly recommendable mid-range camera. Though the price may soar way above the 1000-dollar mark with your choice of lens, its high-quality videos and stills and the sophisticated wireless system make it a good buy. Pair this with the Roxant Pro handheld gimbal and a tripod stand, and you'll have the most unbeatable weapon for your YouTube channel.
Canon XA30 Professional Camcorder- PewDiePie's choice
The Canon XA30 is another hitter in the best cameras for YouTube realm. This is also one of those high-end units that grace PewDiePie camera kit and among the most expensive camcorders that you can ever get your hands on.
So what's there to like about it?
It's compact and lightweight
Despite its seemingly chunky design, Canon XA30 is amazingly lightweight and compact. For travel vloggers, you'll be delighted to know that this camcorder's handle is detachable which makes it even more portable.
Designed with vloggers in mind
The XA30 renders itself nicely as the best camera for YouTube in several ways. First, this new Canon comes with a new Pro CMOS sensor. This is pretty much everything that you'd require for low light performance with extremely low noise. On the other hand, this camera features Highlight Priority Mode that prevents detail loss when shooting in extremely bright areas.
It's no 4k- but that's no biggie!
At its price, there was great anticipation that Canon would offer 4k video shooting capabilities with this cam. That wasn't the case though. Luckily, this camera makes up for that by offering true high definition recording coupled with extreme flexibility. The freedom of adjusting almost everything from the frame rates to recording codecs is good news for professional YouTubers.
It gets even better!
The best part is that you can slow down or speed up your videos while in the field thanks to its upgraded software. Moreover, you can connect it wirelessly to your Smartphone, TV, and Computer and transfer your files almost instantly.
Supports Dual SD cards
Lastly, the Canon XA30 records on 2 SD cards. This means that you won't miss a bit as you try to switch the SD cards. By the same breath, its panel supports SDXC and SDHC cards too.
Should you get it?
Sure. If its price is a non-issue to you, there's no reason why you should not add this cam to your kit. It's a professional-grade cam with excellent video recording performance and incredible versatility. Brace it with the HDStars Action Camcorder Stabilizer, and you'll end up with a camera that can cover anything from weddings to wildlife documentaries.
Canon PowerShot G7 X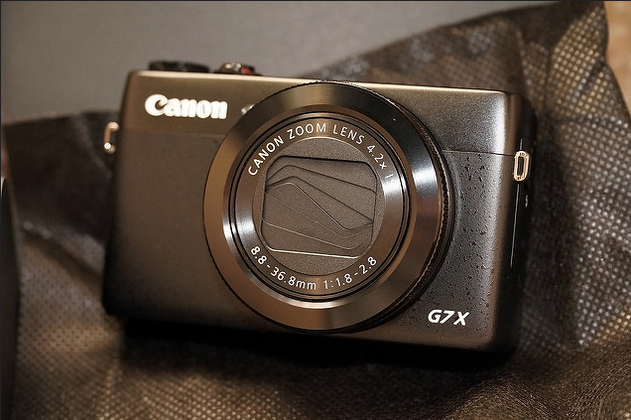 Next up is yet another camera that PewDiePie heavily relies on when making YouTube videos for his Bro Army. This cam is compact and sleek and also boasts a ton of unchallenged perks for a camera at its price.
Who needs the G7 X?
The PowerShot G7 X is yours if you are in need of a compact camera that won't break your bank. I would also recommend this camera to you if all you need is a pocketable unit that does not compromise on quality with its compact design.
It's the answer to Sony RX100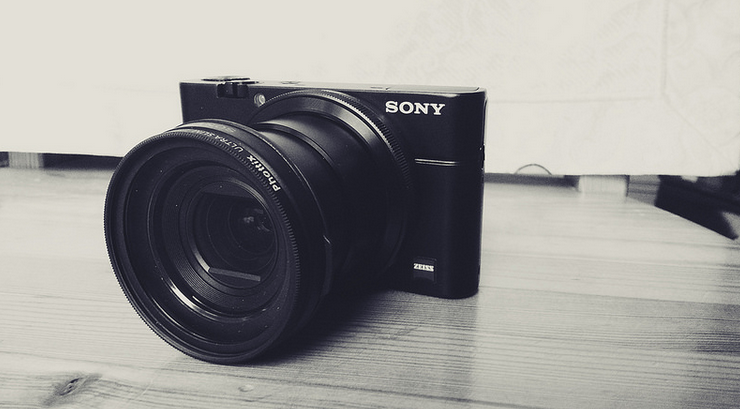 If you are a Canon fan like me, but you appreciate what Sony is offering in its RX100 series, then the PowerShot G7 X is all you need. What's so impressive with this model is that it's not only way affordable, but it also offers great manual control thereby offering you an opportunity to tweak your videos to what your audience would appreciate the most.
Design and Handling
At around 103mm x 60.4mm x 40.4mm in size, the G7 X perfectly fits those situations when lugging your chunky and heavy DSLR or camcorder will be out of the question. Since it's Canon, the G7 X is nicely constructed and has a rugged feel thanks to its specked-metal body. That being said, a few drops and being thrown around in your backpack won't be much of a problem to it.
One area that the G7 X perfectly beats the RX100 is in its advanced manual controls. This camera's lens features click-feedback control wheel, an exposure dial, and a control wheel on the back panel. These controls make it easy to tweak the shutter speeds, aperture and exposure independently.
Other features
Other impressive features with the Canon G7 X include a 3-inch 180 degrees tiltable screen. Unlike what the RX100 offers, this one is touch-sensitive which makes focusing super easy. You also get NFC and Wi-Fi connectivity options for wireless files transfer.
Thanks to its lightweight and compact design, the G7 X will work well the Zhiyun Z1 Smooth C motorized gimbal. The thing with this gimbal is that it's simple to use and comes ready to use. Find out more about it here.
Sony Alpha a7S- best Mirrorless Camera for YouTube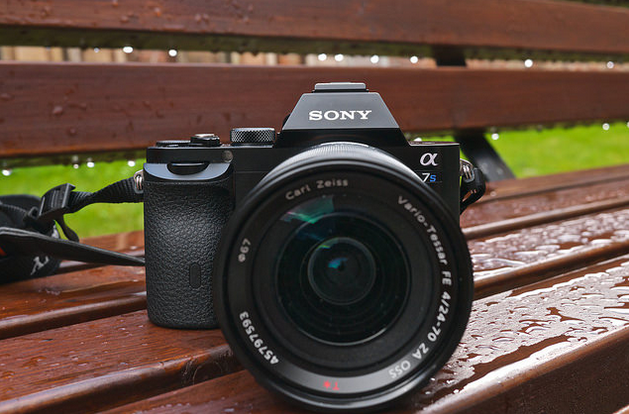 As you get more serious with your YouTube channel, I figured you might want to upgrade to more advanced cameras. Going for a mirrorless model like the Alpha a7s won't hurt if you can afford it.
Why would anyone care to go for such an expensive camera?
It's easy to understand why professional vloggers and photographers choose mirrorless cameras over the DSLRs. The most obvious reason is that there is no mirror blocking the sensor. The advantage here is that you can record videos and take stills without making lots of changes as it's the case with most DSLRs.
Mirrorless cameras also don't require a separate module to assess focus; they do this from the imaging sensor. This translates to greater accuracy and consistency and higher autofocus capabilities.
Better enough, mirrorless cameras are a unique blend between point and shoot cameras and the DSLRs. This means that you get the versatility of a DSLR (the freedom to mount different lenses, for instance) but in a small footprint.
What's so good with the Sony Alpha a7s?
The key selling feature with this camera is that it can shoot in 4k via uncompressed HDMI. On the downside, 4k recording is only possible with an external recorder. However, the a7s makes up for that by offering an option to record 1080p footage internally too. Impressively, this mirrorless cam records internally using the XAVC S format which is more consumer-friendly.
The Sony a7s also offers a broad ISO shooting spectrum. You can adjust the rates between ISO 100 through ISO 409,000. This feature alone makes it a killer YouTube camera for shooting in dim light. As you'd expect, its HD videos are way sharper than what the Canon XA30 and the Powershot G7 X can offer.
I would, therefore, recommend it to travel and beauty vloggers who want to capture scenes as they are. Its near night vision also renders it nicely as a go-to cam for wildlife documentaries and films.
What is the best stabilizer for the Alpha a7s?
Despite its compact design, this camera can be quite heavy especially with the lenses on. So you want to go for a strong stabilizer like the Glidecam HD 1000 (see its review here) or the HD 2000 if your lenses are super heavy for the HD 1000.
GoPro Hero5- best GoPro camera for YouTube videos
If you are looking for the best camera for shooting YouTube videos both underwater and on dry land, none of the above cameras will do. But the GoPro Hero5 will suffice. What's so appealing with this camera is that it does this without costing the earth.
Its design
From an aesthetic viewpoint, the Hero5 features a simplified design with an outstanding matte black exterior. This unit has the size of a matchbox at around 1.26 x 2.44 x 1.75 inches and weighs 0.26 pounds.
A true One-button control cam
To complement its good size and functionality, this GoPro also boasts a large red button which switches the cam ON and starts recording immediately. The absence of tens of control buttons is good news for recording videos under water and in other sports activities.
It also has a bright 2-inch touch sensitive screen at the back and a smaller screen at the front that shows the shooting mode, available SD space, and the battery level.
Removable lens cover
This is one of those areas that the GoPro 5 beats the pants out of its elder brothers. Seeing that GoPro now offers an array of filters that improve the performance under water, a camera with a removable lens cover is good news to divers and snorkelers.
It gets better and better
This camera's list of topnotch features does not end with the removable cover. Another pretty impressive feature is that it's 4k-capable. It also has voice-activated controls that are handy when shooting videos hands-free. I also like that this cam has the Quik Key USB-C ports for MicroSD cards. This means that you can keep your fans updated even in the absence of a phone or a laptop.
What gimbal do you use with it?
It's pretty easy to match a GoPro with a stabilizer. The Zhiyun Z1– though ideally meant for iPhones- works well with most GoPros including the Hero5. However, if you need something that is designed purposely for the GoPros, this Feiyu G5 is just what you have in mind.
Wrapping Up
One thing that you should never forget is that the best camera for shooting YouTube videos only comes to complement your great stories. Echoing Casey Neistat's response on the issue about the best gear for YouTube video production, it's your story that matters. Gear doesn't matter.