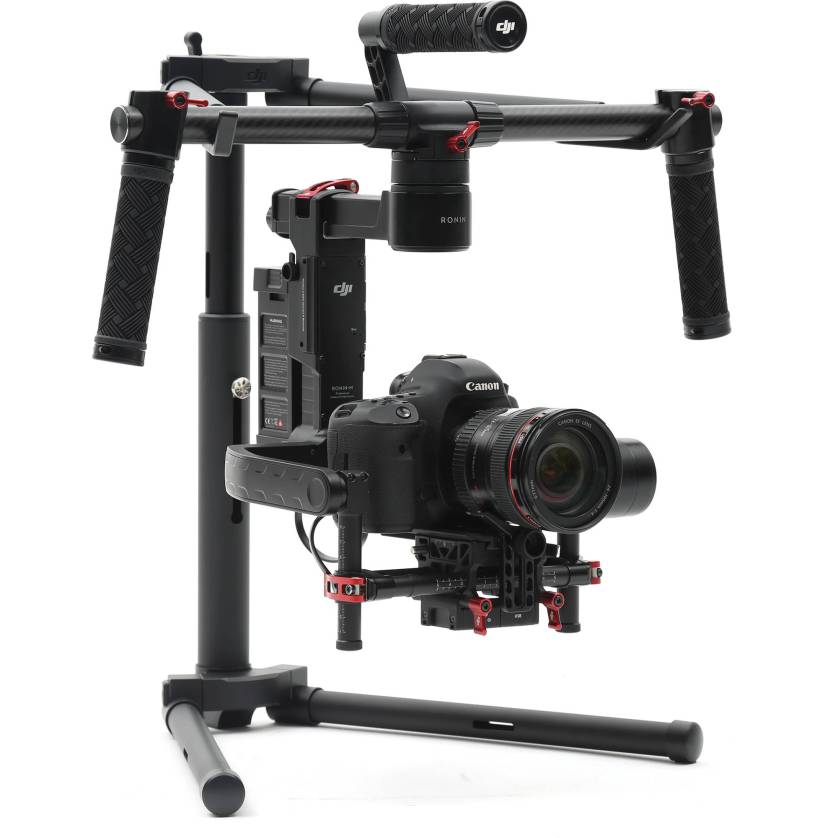 In case you haven't heard the news yet in the world of camera stabilization devices, there seems to be a revolution going on right now. In case you haven't guessed it already after reading the title to this article and I'm sure you have, I am talking about the DJI RONIN M.  I guess since you are reading this review you have questions, right? You might want to know if this device is worth the money, will it live up to the hype, is this as awesome as everybody says it is? DJI RONIN M.  I guess since you are reading this review you have questions, right? You might want to know if this device is worth the money, will it live up to the hype, is this as awesome as everybody says it is?
Now during this review I'm totally pumped to bring you the DJI Ronin M Steadicam.  Upon receipt of this device you might feel a little bit overwhelmed at first as Illustrated in the pictures. But don't worry because DJI provided us with a very handy dandy intuitive manual that goes through the assembly process with clear and accurate details that are easy to understand.
Once we got through the initial stage of reading the manual, which was also illustrated, setup was a cinch and even though preschoolers will find it to be a charm for the initial stage of assembly. We also found it quite simple to set up the balance, which included the process that includes the battery (which was easy to charge) as illustrated in this review. One thing I would also like to point out is that the battery life totally blew us away. We were able to work on a test shoot for 7 1/2 hours and still found that the battery still had a little life left in it for a complete day of uninterrupted work. So, in our opinion, not requiring to have multiple battery packs for major shoots totally is worth buying the DJI Ronin M just for that peace of mind alone.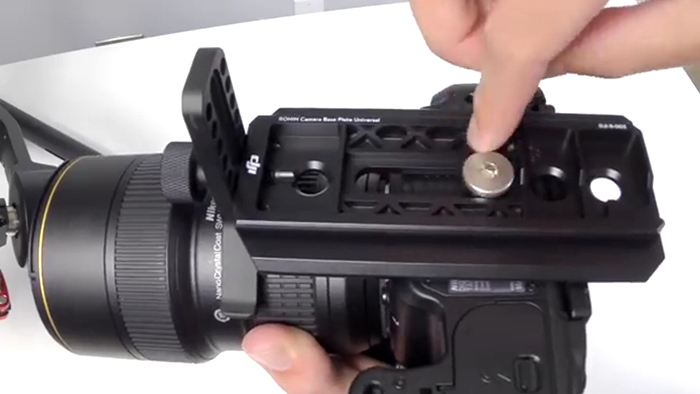 One of the features of the DJI Ronin M that we absolutely loved was the fact that it came with a camera mounting plate and had an attachment for lens support, which is something that is not normally provided by competitors. One of the other things that we loved about this Steadicam was fact that the DJI Ronin M can support DSLR cameras and other cameras with a weight of up to 8 pounds, which was totally awesome in our opinion.
I have to admit that the process of balancing the DJI Ronin M had a little bit of a learning curve, but once you get past that everything else was a cinch related to balancing and optimizing your device. The process consists of balancing your vertical roll tilt and pan access back and forth with a little bit of tweaking and after that you're good to go.
WHAT'S IN THE RONIN M PACKAGE?
I have to say that I don't think you're going to be disappointed at all. Furthermore, the DGI outdid themselves with what came in the box! First off I need to share with you that we set our expectations on low not to be disappointed and let down. But hold on to your seat because it's about to get bumpy, and I mean that in a good way, wink.
Now the device came packaged in a hard case beautifully showing the device off with the respect it totally deserves. Inside the case contained the gimbal, handles, two quick releases, the battery, battery charger, remote, hex wrench, dovetail, and of course, your handy dandy DJI-Ronin M manual to go geek out with!
On a side note the manual was not badly written with clear instructions and great illustration.
HOW DID THE RONIN M PERFORM IN AN ACTUAL VIDEO SHOOT? 
Now, just like you we've heard all the hype about how well the DJI Ronin M delivers in these streets. But just like any other skeptic, we had to put this unit through a stress test to see if it stood up to its reputation. We decided to take our loaned device on an actual location test on rough terrain to see how well the stabilization would perform in comparison to a handheld.  Now first off, we all know that most professional cameras come with built-in stabilization that usually under normal conditions does ok. But let's face it, when you're trying to film action scenes without the use of a good Steadicam you're just heading for trouble. Be aware that one of the first things that we noticed about the Ronin while running on rough surfaces was just how smooth the pan was and how it literally held its own on bumpy roads. When we paired up against the handheld camera under the same conditions the competition was over with the Ronin clearly being the winner!
LET'S TALK ABOUT THE RONIN M APP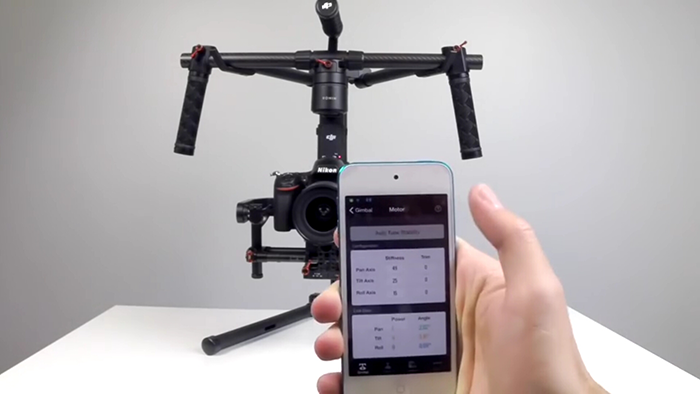 Now just like anyone else I do enjoy the comfort of getting assistance from an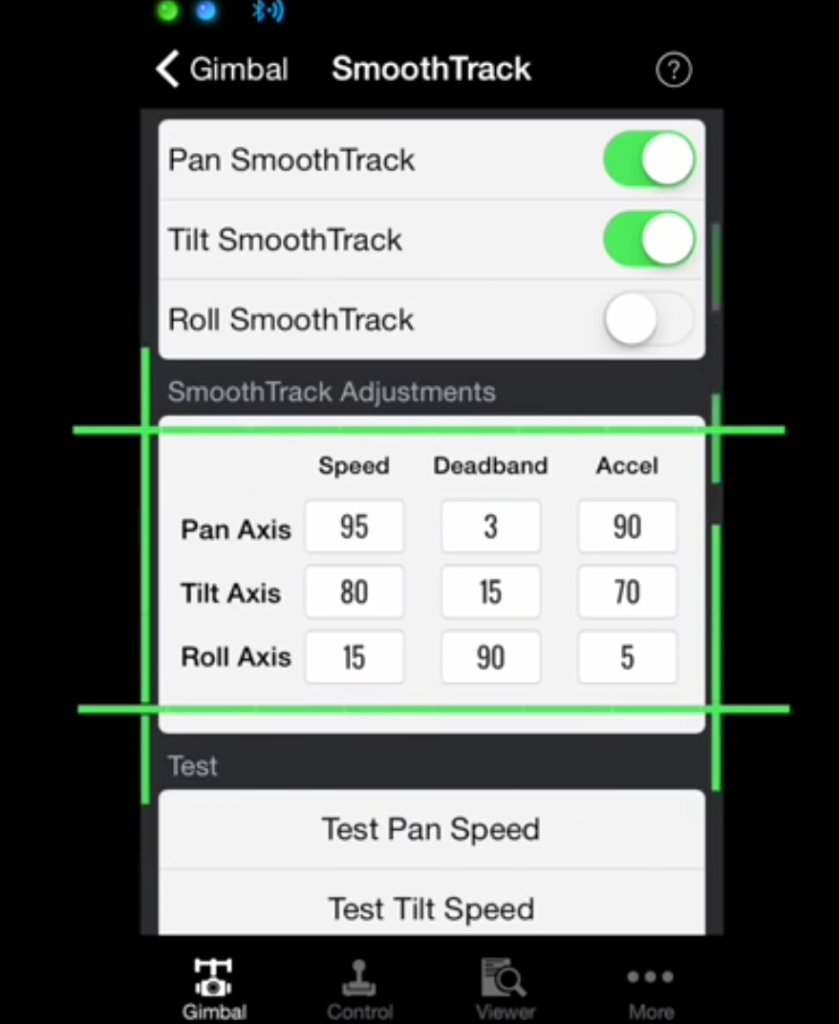 app to make my life easier. In this case the DJI Ronin M comes with an unexpected bonus in the form of a app that I quickly formed an alliance with. The cool thing about this device is that it connects to your smartphone iOS or Android which is something that is totally well worth the effort of the learning curve so let me explain. First thing that I would like to point out is that all of the customization, and calibration can totally be done with the DJI app. Yes, that's right you heard me, through the nifty screen on your smartphone you can change all of the settings in every aspect of this device that you could possibly imagine and more! It doesn't matter if you want to just change the tilt axis, panning, calibration and more. In my opinion it is worth checking out the app when you purchase this device where you will find a multitude of things that will literally surprise you how useful it is.
THE RONIN-M REMOTE CONTROL
So, one of the huge advantages that you will have one set is the ability to utilize the remote-control features that DJI included with the Ronin M. If you're already familiar with the DJI Phantom, then you quickly recognize this remote that also works with the Ronin as well. We totally found this extremely easy to use with just a simple flick of the switch then wait 1 second for the simple 3 beep posttest and then you're connected and ready to go! I would also like to point out that we were totally surprised that they would include this remote with this unit for free, especially considering that the competition would charge someone up to over $1,000 for the remote as an additional accessory.  I want to point out that we also found it impressive that you can even calibrate your device with the remote, which gives you many more calibration options then you would expect or even need. Strike what they say about less being more because you can never have enough tech tools to play with.
THE DJI RONIN – M IS BUILT TO LAST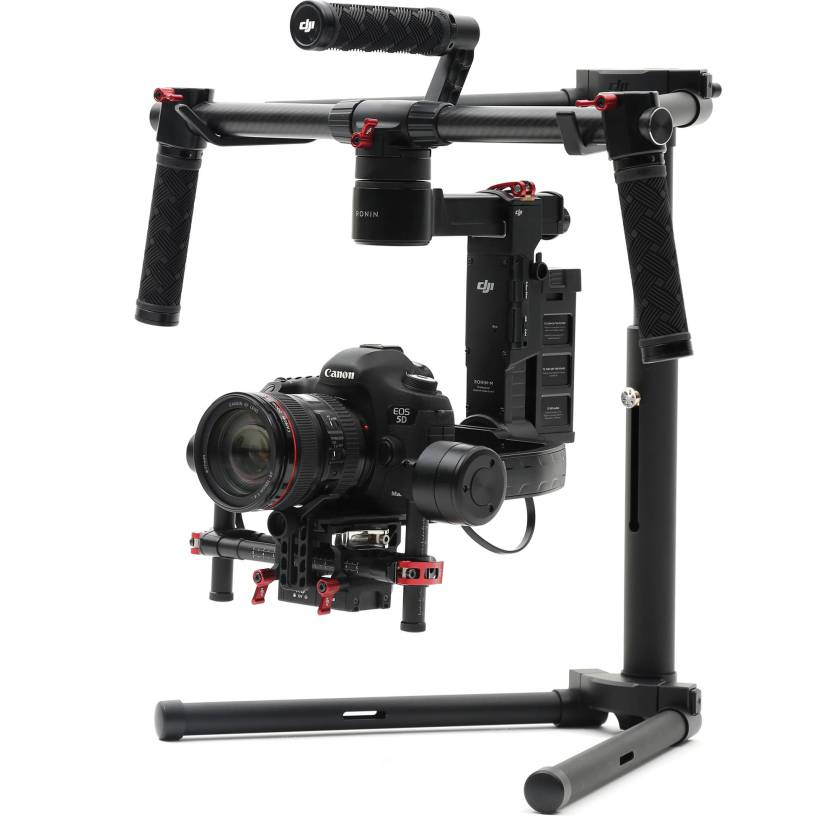 The design of the Ronin really caught us off-guard. This device is built to last and constructed of only the finest materials available. The carbon fiber body provides extra class that was unnecessary but well received with the crew and I on the strong construction and feel as well as the aesthetics of this professional Steadicam. This is absolutely not limited to the clean look, light weight construction concealed wires perfectly out of view; giving this device a sleek and sexy liking build that is a pleasure to look at. We also found the balance very reliable and easy to adjust on the fly, which was an added bonus. We also liked the detachable arms that made shooting low scenes easier and cleaner for those walking scenes we all love to shoot! But as for the construction of the device, we would give this an absolute 10 out of 10 on the construction of this device for sure!
Pros:
Super silent operation
User-friendly balancing
Extremely portable and lightweight
Amazing battery life – lasting up to 8 hours of work time
Extremely underpriced – blowing away competition check for the current price HERE
Included sleek wireless controller
Strong enough to support cameras up to 8 pounds
Transmitter for Remote Pan/Tilt Control
Bluetooth enabled for wireless operation
Motor driven stabilization
Battery comes with an indicator to easily track battery life
Cons:
Exceeding the eight-pound limit can cause performance issues
A bit of a learning curve on the app and the reconnect option had a few issues, but will probably be resolved and the next update
You have to carry the stand with you on location to sit the unit upon
The stand this device comes with doesn't have a locking mechanism, but that still was not a deal breaker for us
CONCLUSION
The Ronin M is absolutely amazing and exceeded our expectations on what this Steadicam can actually do. If you're looking for a Steadicam that can stabilize your professional DSLR camera, then look no further because we're quite sure that you'll be overly pleased with what the DJI Ronin M has in store for you. We are confident that if you looking for better control functionality and ease-of-use that this unit will suit your needs with even the most complex extreme situations your creative edge takes you. So if you need a stabilization device for your Red Epic Dragon, Arri Alexander Mini, Panasonic GH4, Canon 5D MKIII etc…   We are totally confident that even for a newbie filmmaker with limited experience this device will give them the confidence to create top level projects.