Getting a crystal clear video or the perfect shot we aim towards is always a hard task. Image shaking is an inescapable part of every user's video making process, but can all be solved with something as simple as a DSLR steadicam. Of course, this can be done without the assistance of additional camera stabilizer gear, but can prove to be highly difficult. In this case, the video or picture quality will mostly depend on the camera operator's patience.
The simple principle of DSLR stedycams allows them to move the camera's gravity center to both higher and lower point above the hand, which in terms causes the images to be less distorted and steadier. Luckily, there are many options of such steadicams on the market.
We have crafted a 10 best DSLR camera steadicams pick list for you to choose from.
1. Beholder DS1 Handheld Stabilizer 3-Axis Brushless Gimbal for DSLR Camera Support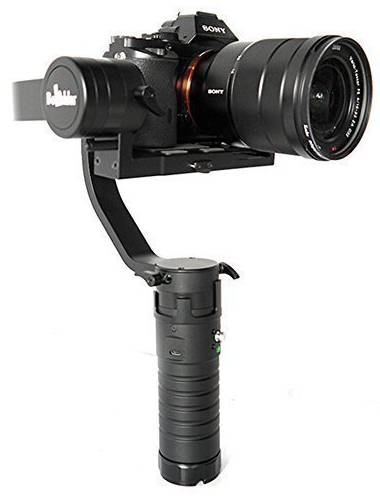 The Beholder DS1 Handheld Stabilizer is suited for cameras in the load range of 0.75 to 1.7kg. (see lowest price),This camera stabilizer is known to be one of the best investments when it comes to video shooting. It is a lightweight stabilizer that provides its users with excellent support and balance.
You can use this model with cameras such as Canon 5D, 6D, 7D, NEX, GX6, DMC series and Sony A7, G7 and GH4 series. Its baseplate is characterized with quick release that allows you to easily swap out the camera.
This particular model hosts many features that include external remote control, angle boot support, fast response, 3-axis stabilization, stability and improved accuracy. It is suited for every video maker out there.
2. Neewer 27″/68cm Handheld Carbon Fiber Alloy Stabilizer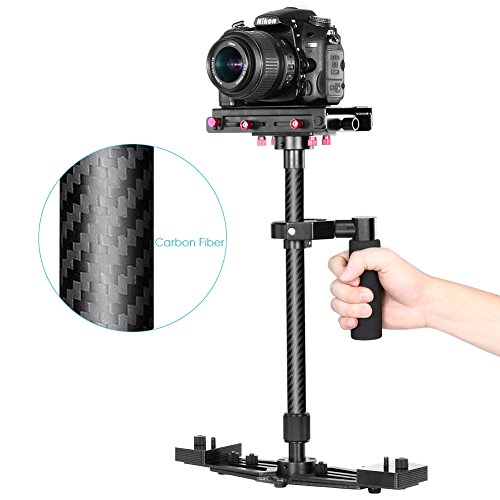 The Neewer 27″/68cm Handheld Carbon Fiber Alloy Stabilizer has certainly gotten extremely positive feedback from users. The main reason behind this is its affordability, which comes in combination with both quality and lightweight.
Various professional camcorders are supported by this Neewer stabilizer, ranging up to 5kg range of load and combining both SLRs and DSLRs.
This handy handheld camera stabilizer has a long carbon fiber frame and weight at its bottom. It is characterized by quick release system that allows the entire mounting and un-mounting process to be speeded up. The handle is covered with rubber, while the joints are low friction. This allows the users to enjoy a smooth use of the stabilizer.
3. Ikan MS1 Beholder Gimbal for Mirrorless Cameras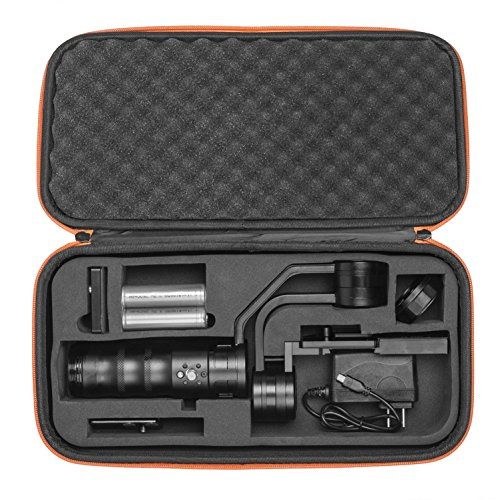 If you wish to balance mirrorless cameras and get an amazingly stable video footage, Ikan MS1 Beholder Gimbal is your perfect choice. This compact stabilizer has a load range of only 860 grams. It supports the NEX, GHS series, Sony A7S, RX-100 and Samsung NX500.
Brushless gimbals provide you with movement stabilization, which in terms guarantees smooth footage when the operator is in movement. Its construction is fully aluminum, which provides the DSLR stabilizer to be extra durable. Additionally, you can use the advantage of charging smaller gadgets with its USB power options.
4. Cam Caddie Scorpion Jr. Camera Stabilizing Handle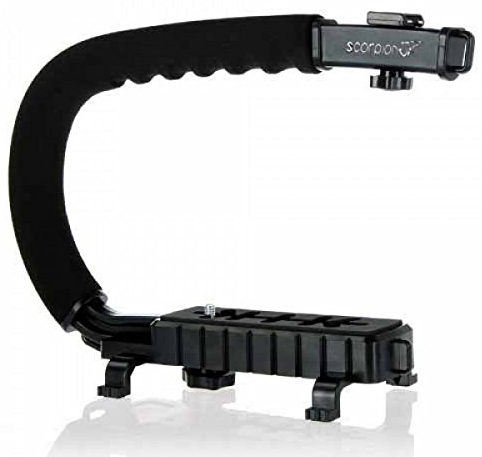 The Cam Caddie Scorpion Jr. Camera Stabilizing Handle is crafted with universal design, with the purpose to work with any compact cameras, smartphones, GoPro's and video recorders. It works with the majority of DSLR cameras and all Go Pro Hero cameras.
If you have a lightweight, small camera, this is your perfect camera stabilizer. It supports cameras up to 4.5 lbs and comes with accessory shoe for LED lights, small monitors and microphones.
5. SSE Professional Stabilizer For GoPro Hero Cameras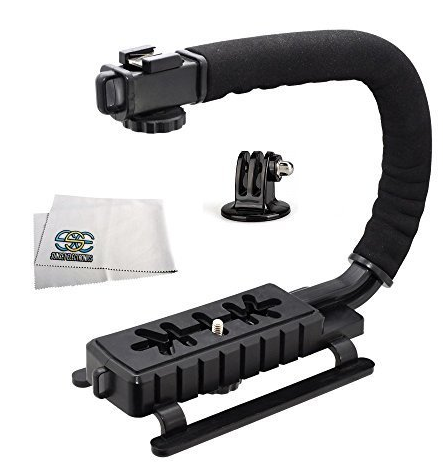 Being a beginner camera operator is very difficult, but can be made easier with the help of the SSE Professional Stabilizer for GoPro Hero Cameras. This camera stabilizer comes in handy, especially when you need some extra lighting or shake-free footage.
Its soft foam padding and lightweight construction allows the users to have comfortable and easy experience while shooting a video for longer periods of times. Additionally, it has wide LED array, which can provide you with 35 feet lighting range.
6. Movo Photo VS01-SP Handheld Stabilizer System for GoPro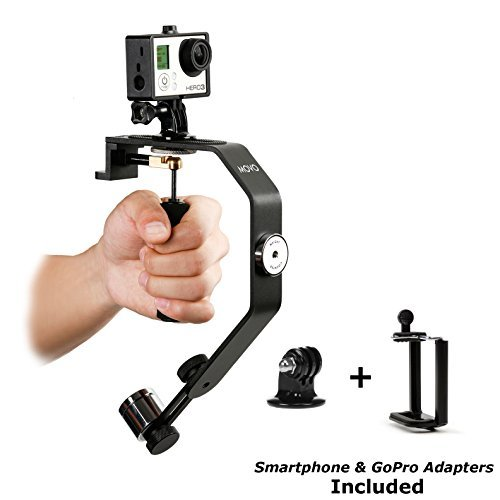 Being similar to the DSLR camera regular stabilizers makes this one of the many options on the market. What makes it special and puts it in our list is its special adjustment to work with GoPro cameras.
This particular camera stabilizer works with GoPro Hero2, Hero2, Hero3+ and Hero4. Another plus is its highly affordable price and the mounting bracket that can additionally be used with smartphones.
Using this stabilizer will give you the opportunity to adjust counterweights and bubble levels.
7. Polaroid Handheld 3-Axis Electronic Gimbal Stabilizer for GoPro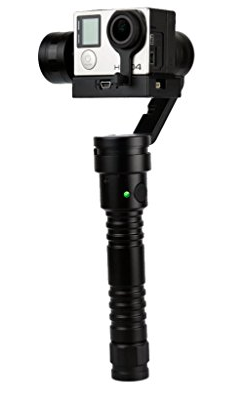 Polaroid Handheld 3-Axis Electronic Gimbal Stabilizer is a lightweight camera stabilizer that provides users with sharp footage and amazing panning and tilting motions.
Additionally, you will have the advantage of eliminating the vibrations that normally diminish the video's quality.
This particular camera stabilizer supports GoPro Hero, Hero2, Hero3, Hero3+ and Hero 4 cameras, both with and without LCD BacPac.
8. Neewer Zhiyun Z-One-Pro 3-Axis High-precision Handheld Stabilizer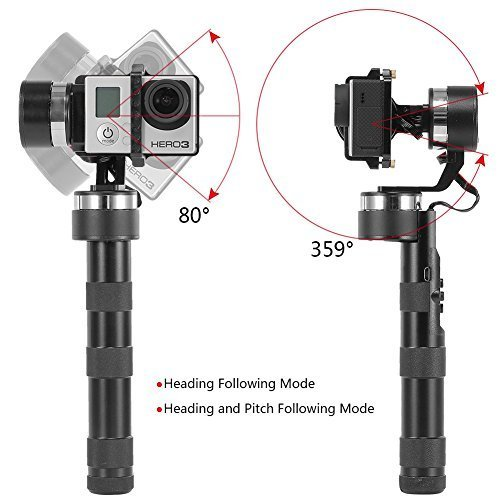 Being compatible with all GoPro Hero1, 2, 3, 3+ and 4 makes this 3-axis camera stabilizer the perfect choice for your DSLR camera. It has different rotation angles, high battery capacity and 5 hours of battery operation.
This handheld camera stabilizer weights only 285g, which means it is very portable and extremely easy to use.
9. Roxant PRO stabilizer for GoPro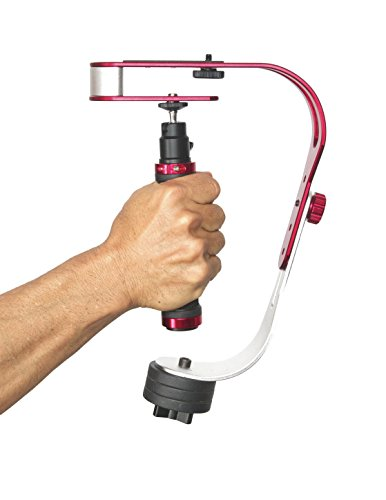 The superior construction and design of Roxant Pro for GoPro allows you to shoot a video with less shakes and higher quality. It can be used with Point and Shoot, Video Cameras, GoPro, DSLR cameras, Smartphone etc. Actually, it can be used with any camera that weighs up to 2.1 lbs.
This camera stabilizer has 3 separate counter weights and a comfort handle to allow you to do precise adjustments.
10. DJI Ronin-M 3-Axis Handheld Gimbal Stabilizer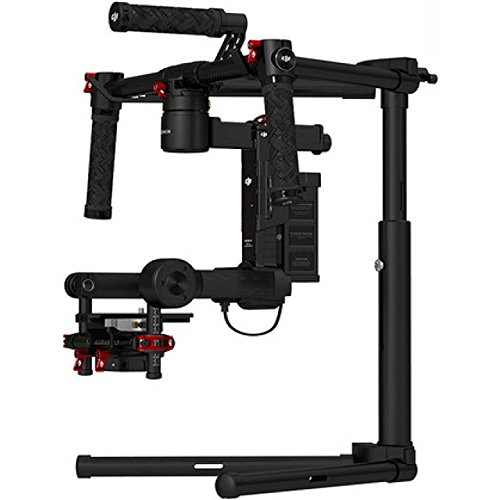 The DJI Ronin-M 3-Axis Handheld Gimbal Stabilizer is a version of the original Ronin that provides you with heavier setups for camera and supports sizes up to 3.6kg. This actually means that you can stabilize the majority of DSLR cameras available in the market. In addition, it works with the A7 Series, Canon C100, GH4, BMPCC and many others.
The battery life lasts up to six hours, so you have a lot of time to enjoy its easy portability, easy assembly and disassembly and anti-rugged use.
Check our 10 best camera stabilizers carefully to pick your future stabilizer assistance that will make your life so much easier. If you are ready to make some highly professional, amazing videos, purchase one of these DSLR steadicams today!
Checkout our review of Best Smartphone Camera Gimbals